Hello! this update is a little different than the ones I've been uploaded here, but its interesting I promise
---
I made a swanky hook!
But not just any hook, Crocodile from One Piece's hook! Which to someone who does cosplay prop making as a hobby, can be daunting but overall it was way more fun than anticipated! But still a lot of trial and error. I had 3 attempts before reaching the final just two days before I was going to NYCC! It was crunch time! Here are the materials I used:
Styrofoam half circle x2 (micheals or other craft stores in the floral section)
EVA foam 4mm (preferably white since we are using light colored paint)
Gold acryllic paint (can be as cheap or as expensive as you want) see tip #3
Plastidip, flexseal, or gesso primer (can be as cheap or as expensive as you want) see tip #3
Weldwood contact cement (3floz container is more than enough)
hot glue gun (low heat one)
a BUTT TON of hot glue gun glue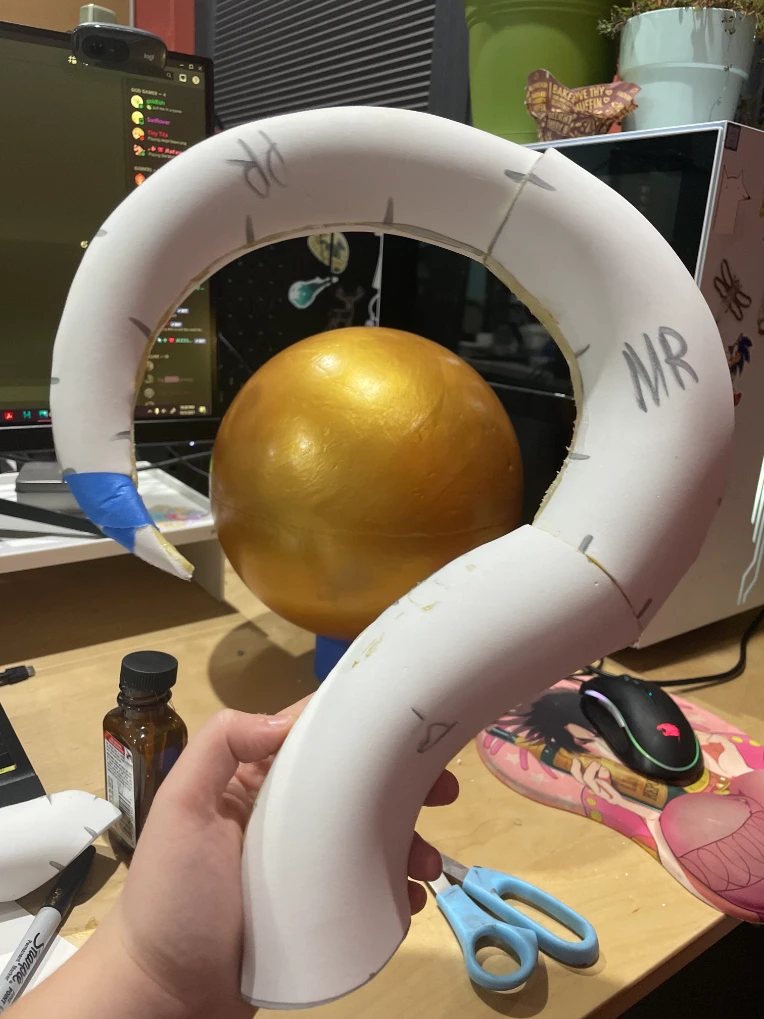 If I am only counting the final attempt's materials, this all around cost 40$ for me to make, but I already had the glue materials (which are pricey for single use but a low cost investment overall).
---
TIPS
DO NOT USE SPRAY PAINT OR CONTACT CEMENT ON STYROFOAM! These actually MELT styrofoam and if you use it, youd have to start all over again. The weldwood should be only used on EVA foam in this project
TEST YOUR PATTERN! For those new to making EVA props and costumes, you need to make a pattern. For this I made a model in Blender and used a papercraft plug in. however it took several attempts to get it right. Make a small paper model of your pattern to test it out!
SAND THE LIVING SHIT OUT OF YOUR PAINT! The trick to getting even and metallic like coating on your paint is by sanding it using increasingly high grit sand paper in between coats. I started with two coats of primer (I used cheap chalky gesso) and sanded it with 800 grit, then applied a single coat, sanded, and repeated until smooth. Then I added 2 coats of my cheapo acryllic Artist Loft paint, sanded it, and single coated, and sanded, etc etc. I repeated this for two days. There is a proportional trade off between time and money spent. The less money spent, the more time into sanding, and vice versa.
---
Here is the finished piece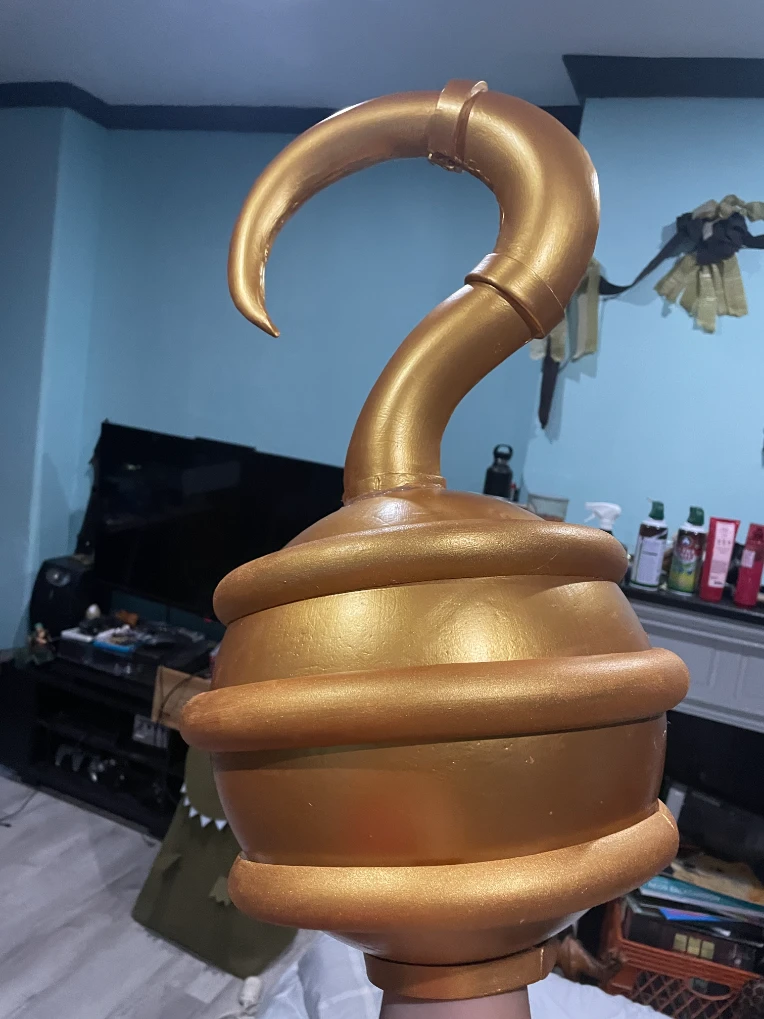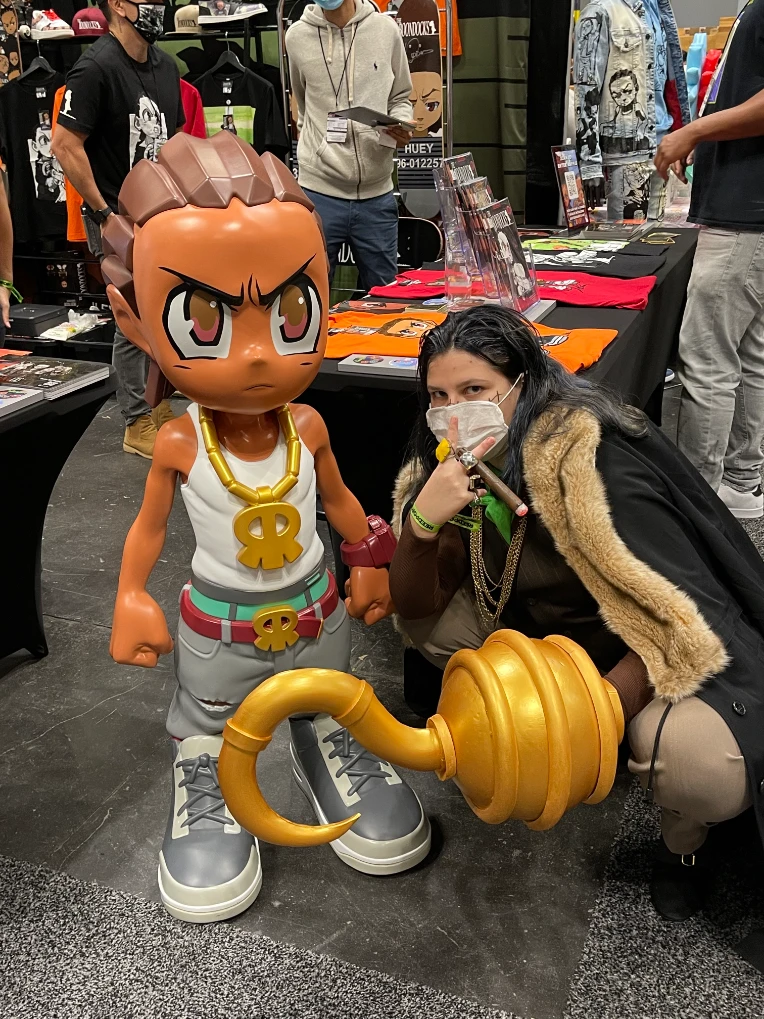 Its not perfect and can be made better, but its perfect for me! I am not a professional and this is a hobby of mine, but if you have any questions or tips for cosplay and costume prop making dm me! Halloween is fast approaching my beloveds