GO FUND ME GOAL WAS MET!!! THANK YOU
I am proud to announce that project on my short film thesis Decisive Action, is going super well, and I'm animating and coloring ahead of schedule! The release here on Newgrounds will most likely premiere on April 28th. This project has a crew of 1 animator (me), 3 voice actors, and 1 musician, and 1 sound designer. Most of which are found right here on Newgrounds! We definitely had our work cut out for us, but as a team we've entered the final stretch! I've compiled the most amazing talent from my peers in SVA, on Newgrounds, and talented collogues from SAIC!
Below is a plot summary and progress shots
---
Plot
Two college students (Leere and Ila) are left alone by their roommate (Bertram) with an
ultimatum. If they destroy the apartment again, they are getting kicked to the curb! In order to
keep a low profile, Leere and Ila decide to order food. The only problem is that there's too many
options! They could order ANYTHING from an increasingly long list of food spots and become
overwhelmed with the choices. The two roommates bicker and waste the entire day. They
become so hungry Leere and Ila fight into the early hours of the morning. Will they clean up in time? or go full caveman and get launched into the streets by Bertram?
The voice talents of @sardinky (Bertram), @pktoasty (Leere) and @kernalkrispy (Ila) really bring these characters to life!
Here are some screenshots of the finished animation!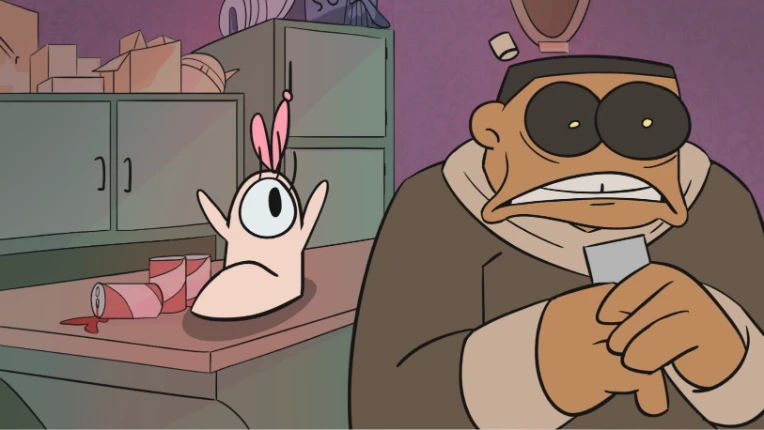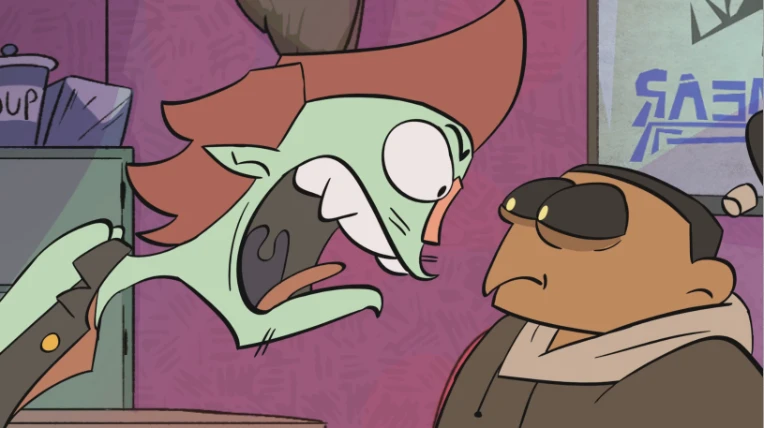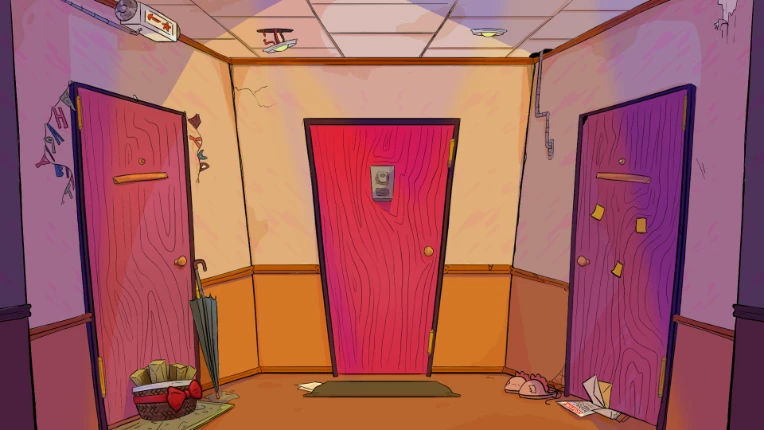 REWARD TIERS ARE NO LONGER IN EFFECT< GOAL WAS MET!!!
In order to make this film the best it can be and have it shown in as many festivals as possible, I have opened a Gofundme to help fund my film process, and as I work I will be matching all the proceeds in order to fund voice acting, materials, musicians, sound design and festival entry fees. Anything is appreciated, even a share helps. The Newgrounds community is extremely fun, welcoming, & goofy. I am very thankful to all my followers and friends here and I cant wait to share all my progress with you all!
I am introducing REWARD TIERS
Reward Tiers (rewards include subsequent tiers):
$20 your name in the special thanks
$40 Personalized headshot drawing of you in the film's Style as a monster of your choice! Will be composited and shown in the credits!